Fullcount & Co. provides us with high quality jeans that have comfortable and relatively soft denim but end up with natural and fantastic fades if we keep wearing.
Fullcount 1109 is a slim fit jean made from a 13.75 oz selvedge denim which is 100% zimbabwe cotton.
A phrase "Shrink to fit" is applicable to Fullcount jeans. It means that the jeans shrink approximately one size when washed. You wear it then it will be stretched over time. After wearing a certain period, you wash it then again the jeans will shrink. Repeating this cycle will eventually make the jeans good-fit to you.
I suggest that you try one-wash-jeans at shop in order to know what the best size is considering after-wash-condition, particularly when you buy a slim jeans because of less allowance.
Length adjustment is also an issue when you purchase raw jeans. Denim shops could advise you on how long the raw jeans will shrink after the first wash however it cannot be so accurate. I usually have the raw jeans cut at slightly longer length considering shrinkage at the first wash. In case the shrinkage is shorter than expected then cut it again.
In this report about Fullcount 1109, I share photos taken before the first wash and 3-4 years after.
Raw Denim as of 2013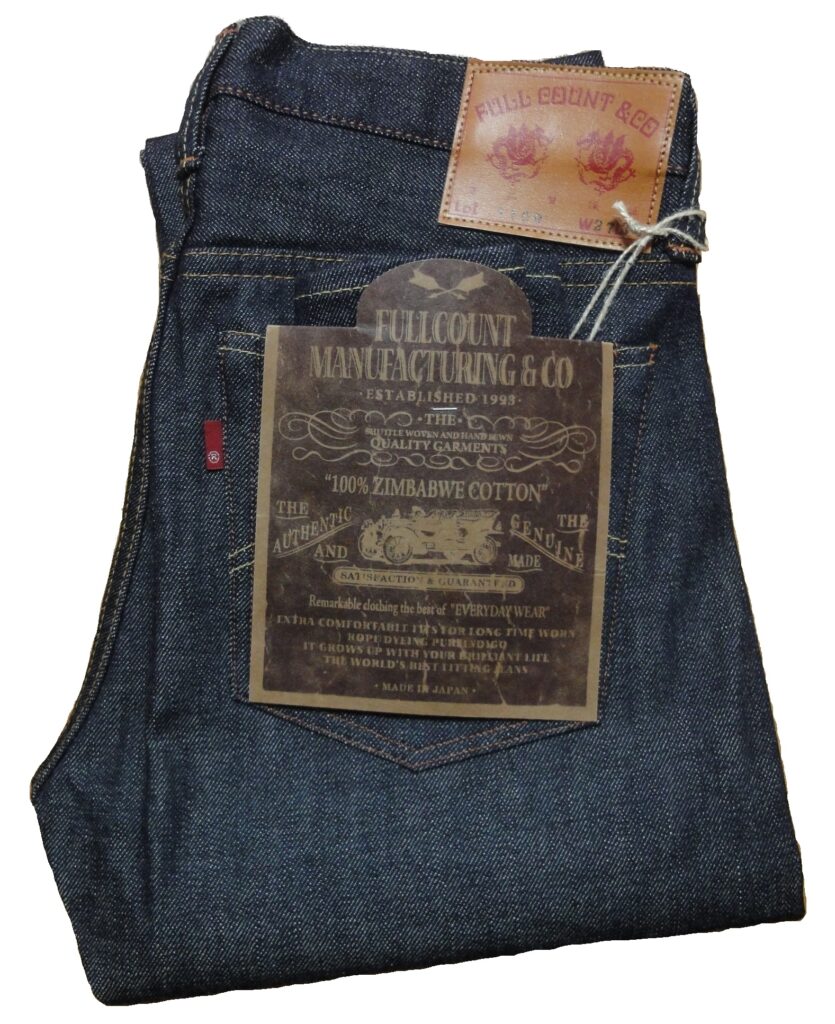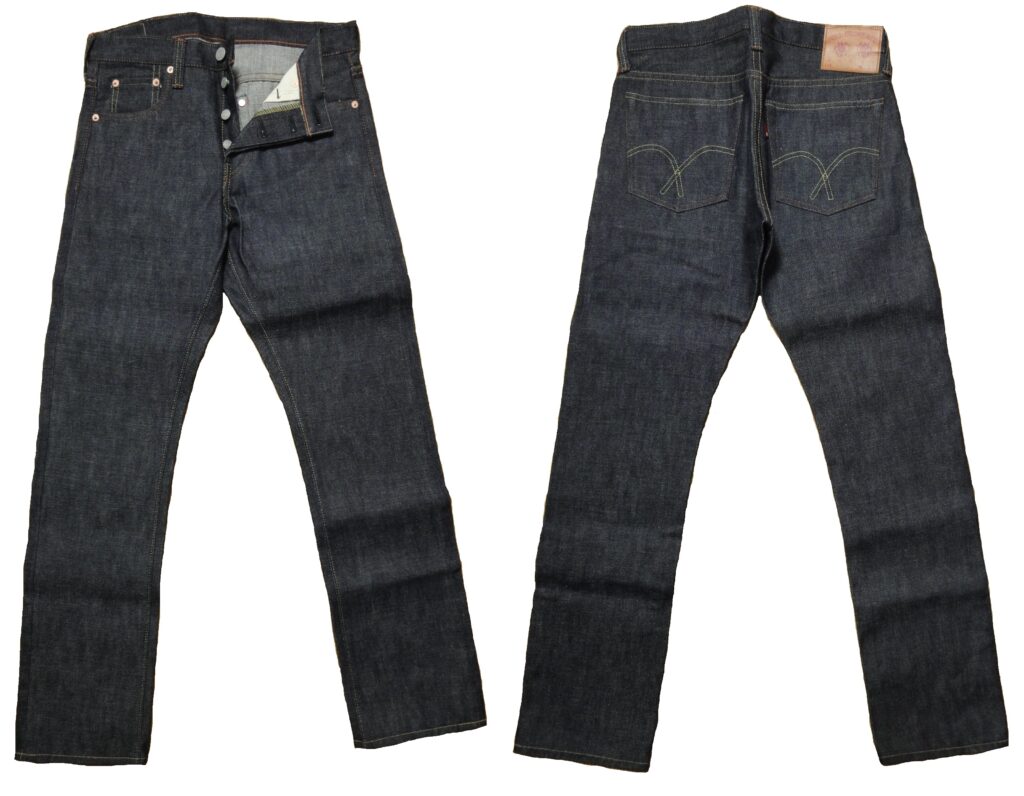 1109 is the narrowest straight jeans in Fullcount's regular selvedge denim series.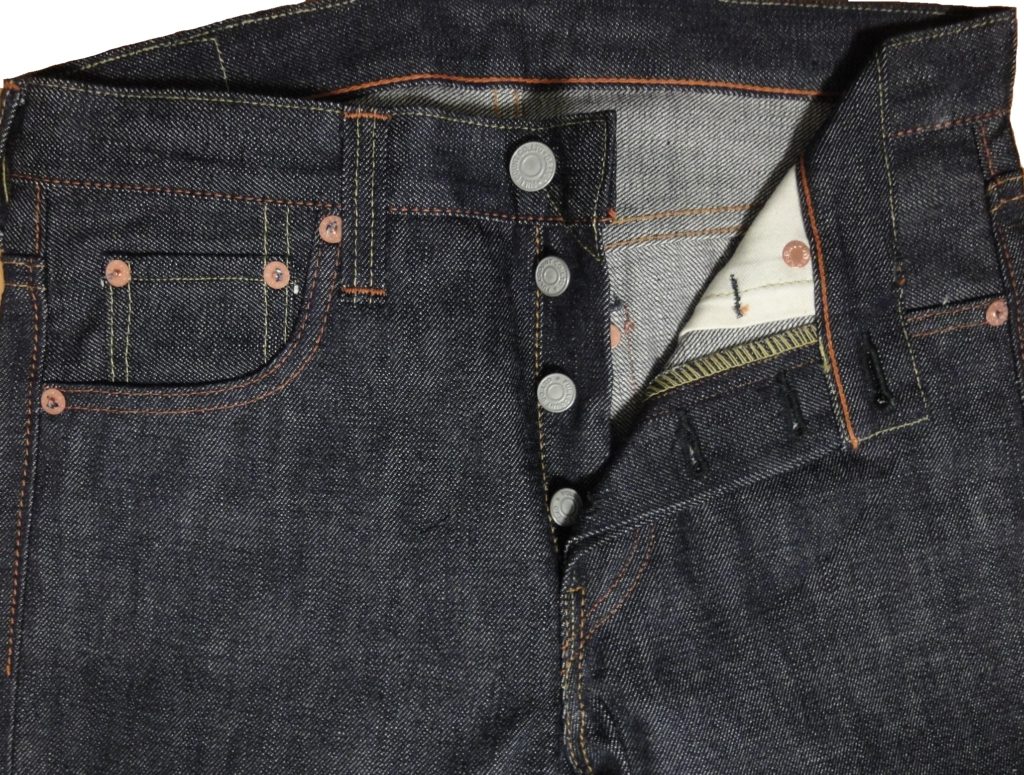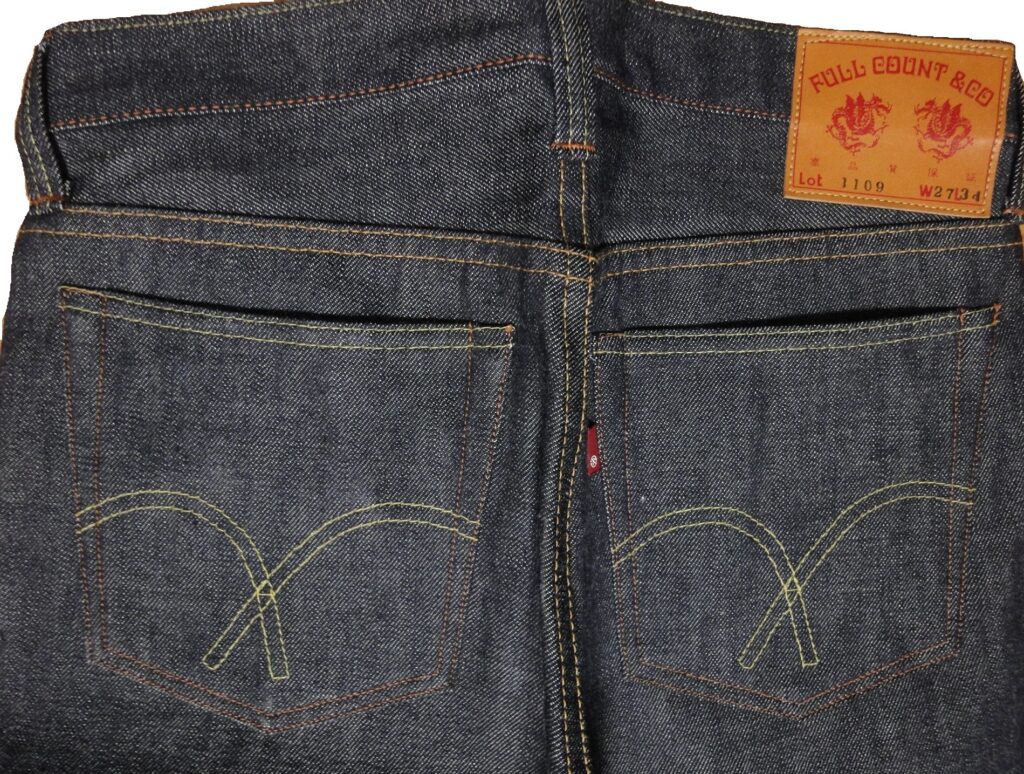 Leather patch and back pockets
As raw denim is too hard for me to start wearing and size is not just-fit, I always get it washed at first.
As of 2017
I have been wearing the jeans when temperature is low so that the denim does not soaked with sweat. This is aimed at reducing the number of washes in order to get sharp fades.
Data between the first wash in 2013 and 2017
The number of wash : 2
Frequency of wear : once a week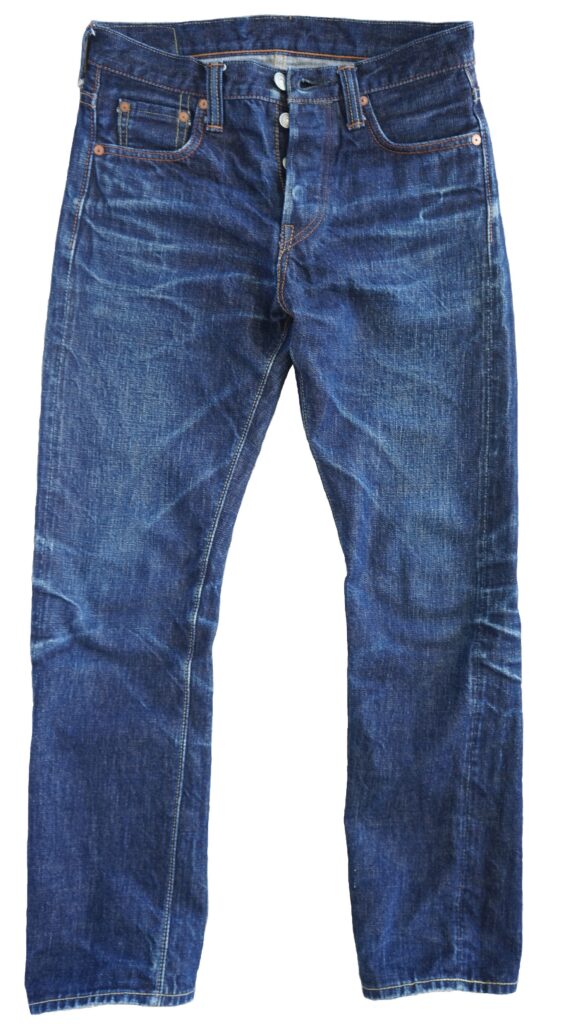 Thanks to its narrow silhouette, the jeans have got sharp fades around the waist and knees.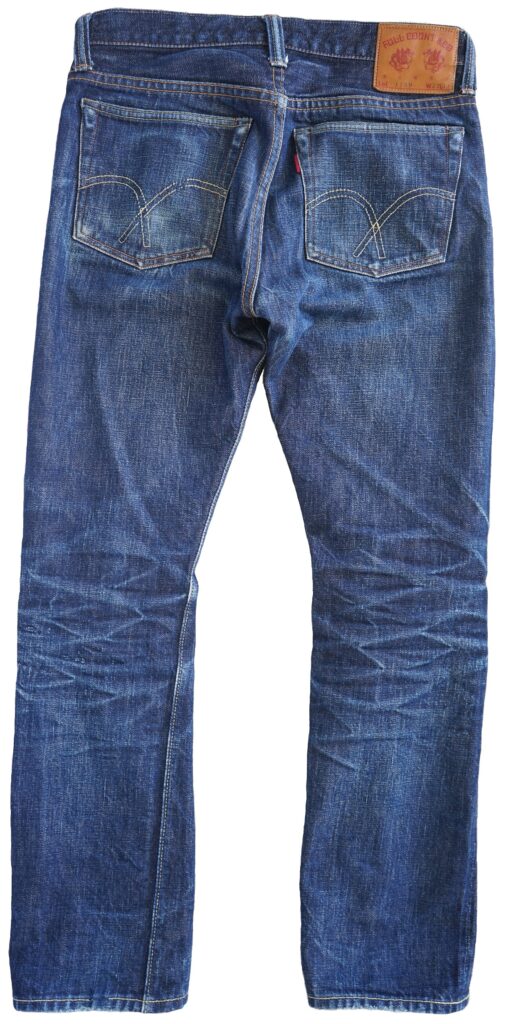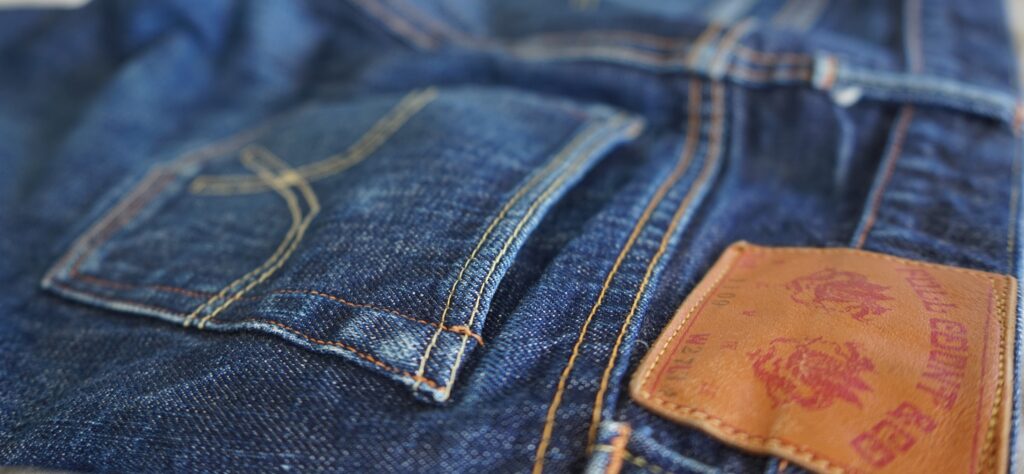 hidden back pocket rivets made an unique fading.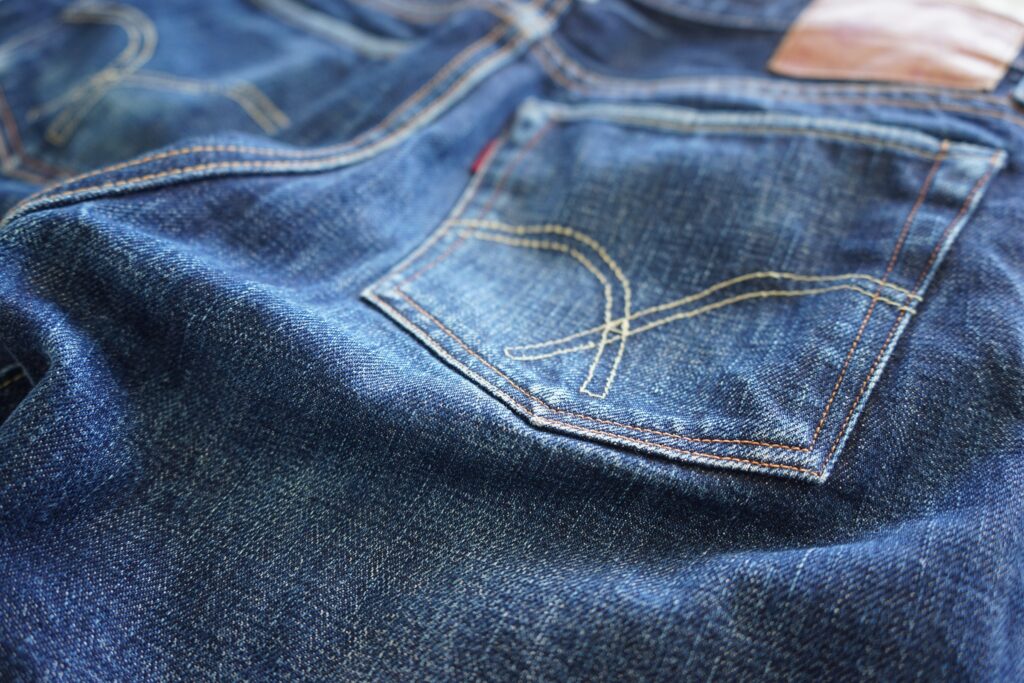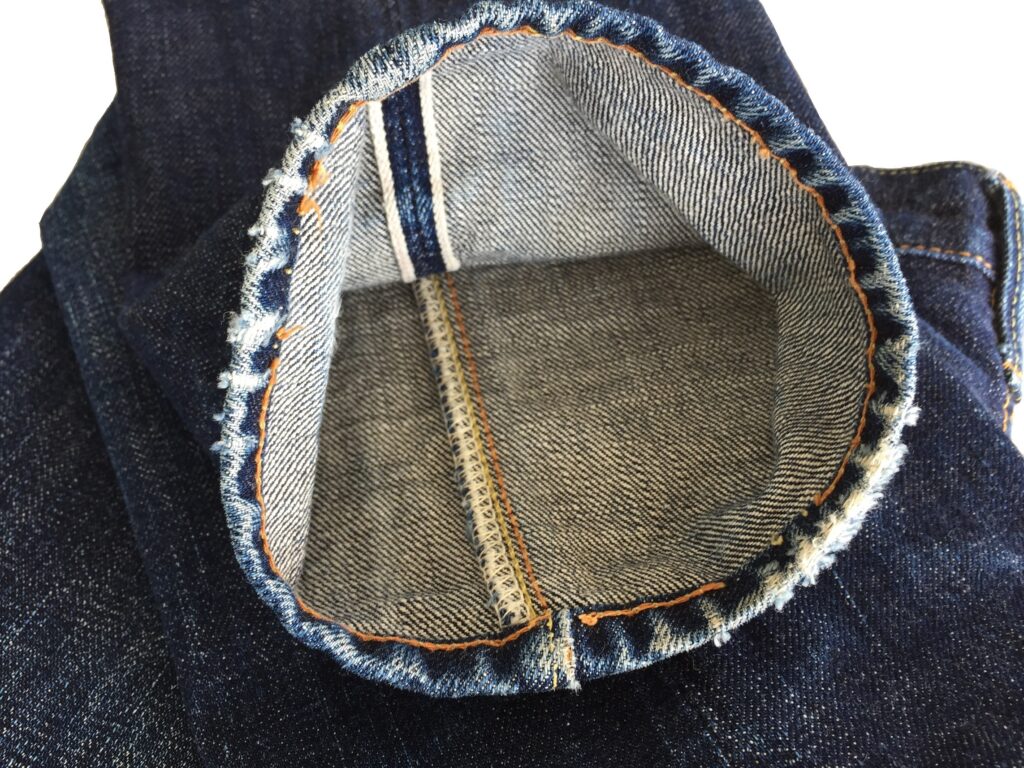 Damages have occurred at the hem.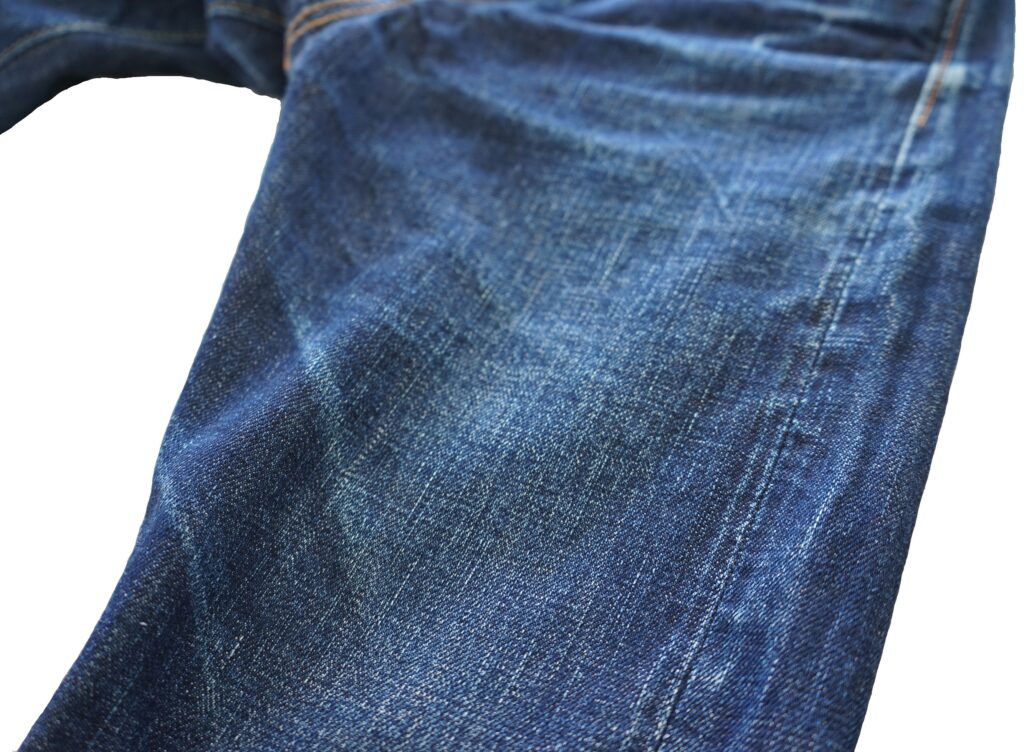 Fading has yet to be completed, let's wait and see how the denim will get faded next months.